Collection:

(Listicle #4) Blog: 3 Reasons Why You Need This Ayurvedic Stress-Busting Superdrink
100% ORGANIC BLACK TEA | FREE SHIPPING ON $45+!
3 REASONS WHY YOU NEED THIS AYURVEDIC STRESS-BUSTING SUPER DRINK
If you find yourself more stressed and anxious than usual, you're not alone. Recently, the American Psychological Association reported that 62% of U.S. adults feel that this country is heading in the wrong direction.
That's why it's so important to take control of the small things in your life. What you put in your body is a great place to start. With its roots in traditional Ayurvedic healing, masala chai can play a big role in helping you destress. The spices in chai are scientifically proven to reduce stress and promote relaxation due to their naturally existing compounds.
Here are 3 ways drinking chai can actually help you manage stress and its negative effects on your life:
1.CARDAMOM'S SEDATIVE EFFECTS
One of the key ingredients in chai is cardamom, which contains a compound called alpha-terpinyl acetate. This compound has sedative effects, helping to calm the mind and promote a sense of relaxation. By incorporating cardamom into your chai, you can harness its natural properties to induce a soothing state.
2.CINNAMON'S RELAXING EFFECTS
Cinnamon, also found in chai, contains a component called cinnamaldehyde. This compound has been studied for its anti-inflammatory properties, and has been found to promote relaxation by influencing certain receptors in the brain.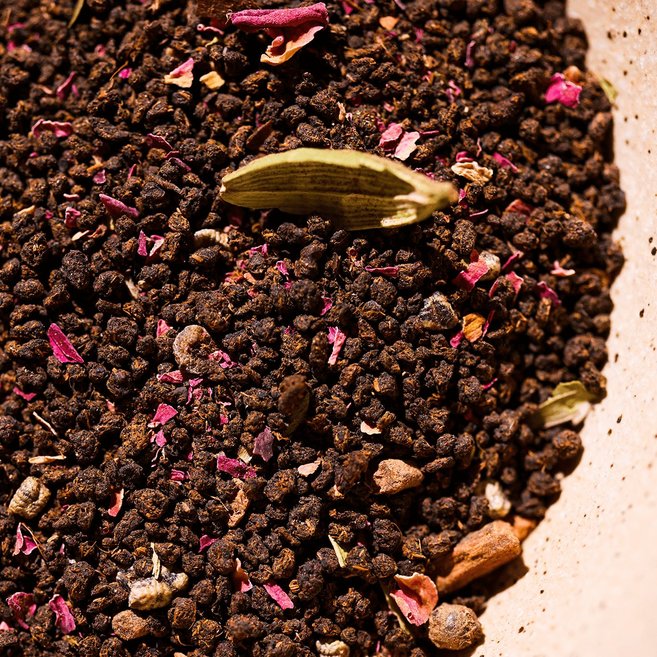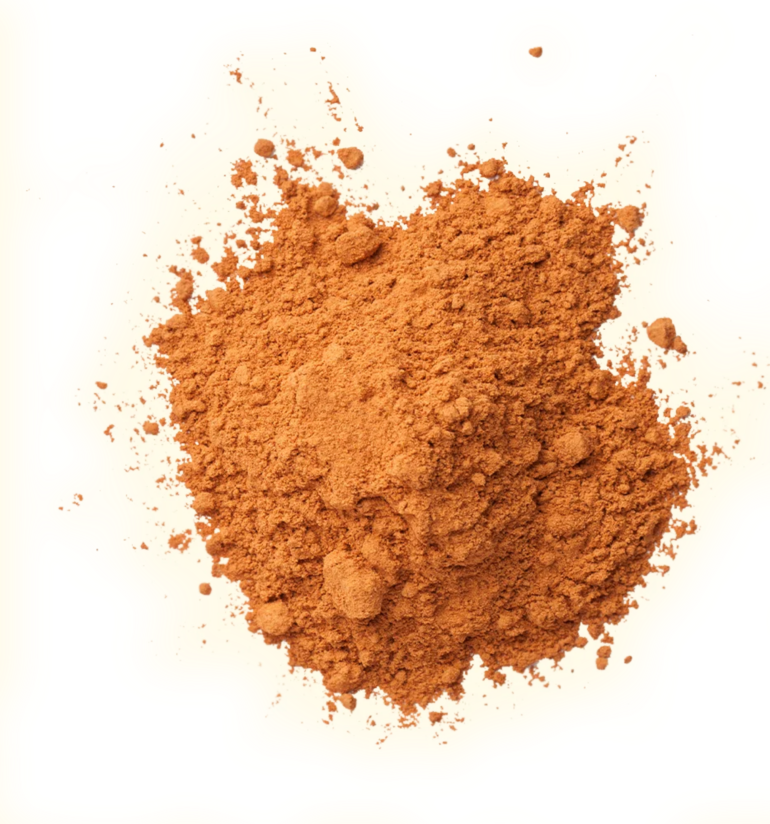 3.GINGER'S ANTI-ANXIETY EFFECTS
Ginger also contributes to the stress-relieving power of chai. It works by modulating certain neurotransmitters in the brain, helping to reduce anxiety and promote a more balanced state of mind. By incorporating ginger into your chai, you can tap into its natural anti-anxiety properties and experience a greater sense of calmness.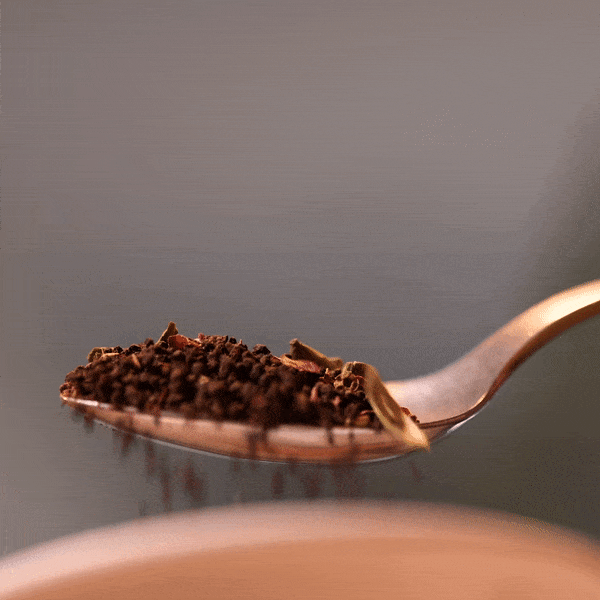 Kolkata Chai's authentic chai mix uses more whole, unadulterated spices than anyone else to allow their healing properties to fully release during the boiling process. Find a few minutes to make a cup and watch it transform your mornings.
RELAX YOUR MIND AND BODY FOR LESS THAN $1/CUP
ENJOY THIS ROBUST, AROMATIC BLEND OF ORGANIC ASSAM TEA AND RESPONSIBLY-SOURCED, IMMUNITY BOOSTING SPICES.

100% organic Assam Black tea

Aromatic spices and fresh rose petals

Zero sugar or added sweeteners

Delivers a bold, delicious cup of tea every time.
SHOP CHAI MIXES

USE FIRST10 FOR 10% OFF TODAY

QUALIFIES FOR FREE SHIPPING

VEGAN, GLUTEN FREE, 0 SUGAR
LOVED BY OVER 100,000 HAPPY CUSTOMERS!
BEST CHAI AT HOME!
So easy, so delicious, and every cup is amazing. Fail proof! The flavors are so so beautiful and compliment each other so well.

THE REAL DEAL CHAI
If you want full-bodied, well-balanced, perfectly masala-fied chai, then run (don't walk) to Kolkata Chai Co. for all things chai/chaya/cha. I highly recommend you mess with their products—they're no joke. From one chai lover to another…it's the REAL. DEAL.

NEW MORNING RITUAL
This Chai is amazing. I especially love the Rose version. Adding fresh grated ginger really sets it off. This has been my best coffee replacement yet.

MY AFTERNOON OBSESSION
If you want to try Chai.. like the real deal and NOT the imitation syrupy stuff from Starbucks this is IT!!! Maybe a 10 min process but so worth it!!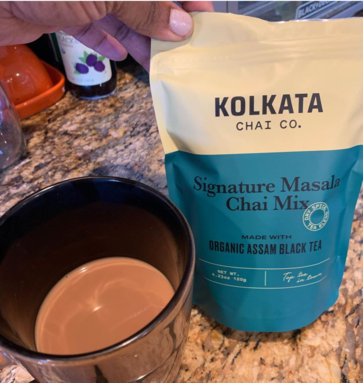 IT'S SO GOOD
I thought I'd finally break out my chai from @kolkatachaico and make it the authentic way.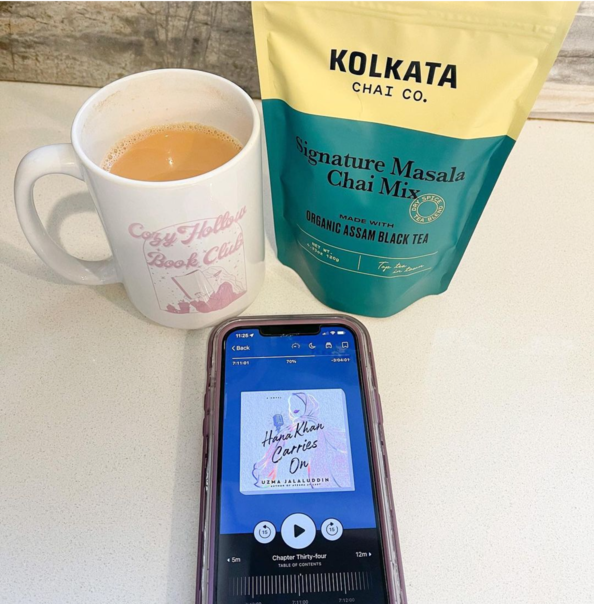 DESERVES ALL THE HYPE!
We ordered an Iced Dirty Chai and the famous Oat Milk Chai Soft Serve. This is some of the best chai you can get in NYC! Going back soon to try their Masala Chai ASAP.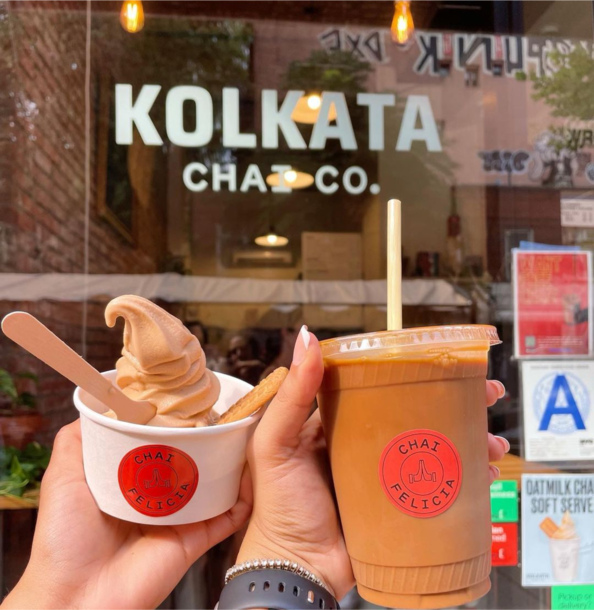 SHOP CHAI MIXES
*"Acute effects of tea constituents L-theanine, caffeine, and epigallocatechin gallate on cognitive function and mood: a systematic review and meta-analysis" by Owen et al., published in 2018 in the journal Nutritional Reviews.