BUILD YOUR OWN BUNDLE
SAVE 20% ON ALL BUNDLES FOR A LIMITED TIME.
*AUTOMATICALLY APPLIED AT CHECKOUT
Robust flavor with no compromise
MAKE REAL CHAI AT HOME IN MINUTES WITH OUR 100% ORGANIC ASSAM TEA MIX.
SHOP CHAI MIX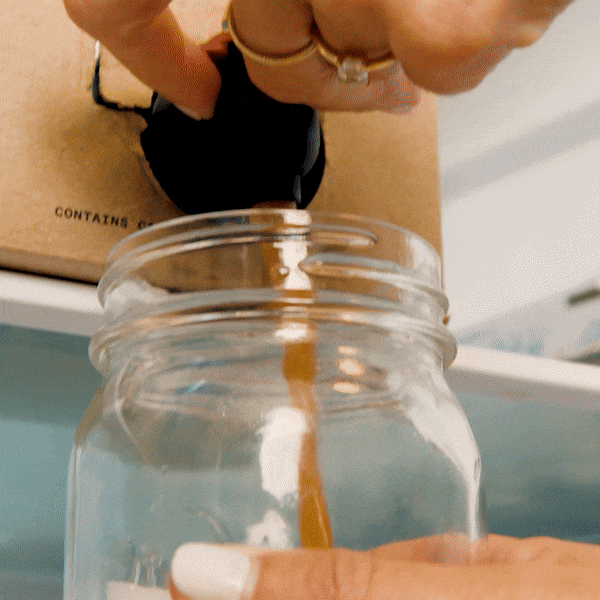 THE MOST CONVENIENT WAY TO MAKE STREET STYLE MASALA CHAI
SHOP CONCENTRATE
FROM KOLKATA TO NEW YORK
100% ORGANIC ASSAM TEA
Sourced from Legacy tea estates in India, our "CTC" tea is the same tea used by chaiwallahs across the subcontinent.
FRAGRANT, WHOLE SPICES
Simply open a bag of our mix to notice the difference of premium, hand-milled spices ready to release maximum flavor.
UNPARALLELED FRESHNESS
We've mastered how to get fresh Assam tea from India to your doorstep in days. This is the freshest, most robust chai you've had in a long time.
SHOP AUTHENTIC CHAI
EVEN BETTER THAN AN OG INDIAN RESTAURANT
COFFEE LOVER HOOKED ONTO CHAI
Kolkata chai is the absolute tastiest and authentic chai that I have had
THE BEST CHAI IN THE GAME
🌶️ Pre-measured spices
📦 Vegan, gluten-free and dairy-free
🙅🏽‍♀️ Zero sugar options
TWO BROTHERS. ONE MISSION.
Despite being born in America, we spent many childhood summers in Kolkata. We were immediately drawn to the street food — it was a portal for us to experience our culture in the most authentic way.

Kolkata Chai started with a simple idea: How do we extend the authenticity, respect and tradition behind a cup of masala chai to the western world?
READ MORE
TOP TEA IN TOWN
NOLITA | EAST VILLAGE
Our cafe brings together two of our favorite places in the world - Kolkata and New York City. Come for the fresh chai, soft serve and our playlists that range from Nas to Dil Se.
GET CAFE INFO
UTZ CERTIFIED
VEGAN
ETHICAL TEA PARTNERSHIP
FAIR TRADE
BIO ORGANIC
FAIR TRADE
VEGAN
BIO ORGANIC
ETHICAL TEA PARTNERSHIP
UTZ CERTIFIED