Collection:

(Listicle #2) Blog: Science Behind Masala Chai And Better Sleep
100% ORGANIC BLACK TEA | FREE SHIPPING ON $45+!
THE SCIENCE BEHIND MASALA CHAI AND BETTER SLEEP
In an overly stimulated world where stress and sleeplessness are common, finding natural remedies for better sleep is essential. You might think of masala chai as a morning beverage, but with its unique blend of spices and ingredients, this super drink can actually help your body and brain relax before bed.
Here's the science behind how masala chai helps you sleep better.
1.SEDATIVE EFFECTS OF SPICES
Traditional Masala chai is made with cardamom, cinnamon, cloves, ginger, and black pepper. These spices possess natural, sedative properties that can calm your body and naturally restore healthy blood sugar levels. Cardamom acts as a natural stress reliever, while cinnamon and cloves have relaxing and warming effects. These combine to create a sense of tranquility and prepare your body for a restful sleep.
Masala chai contains L-theanine, which has been shown to reduce stress and anxiety. Combine that with cardamom and ginger which are known to reduce cortisol levels, the hormone associated with stress, further promoting a calm and relaxed state conducive to better sleep.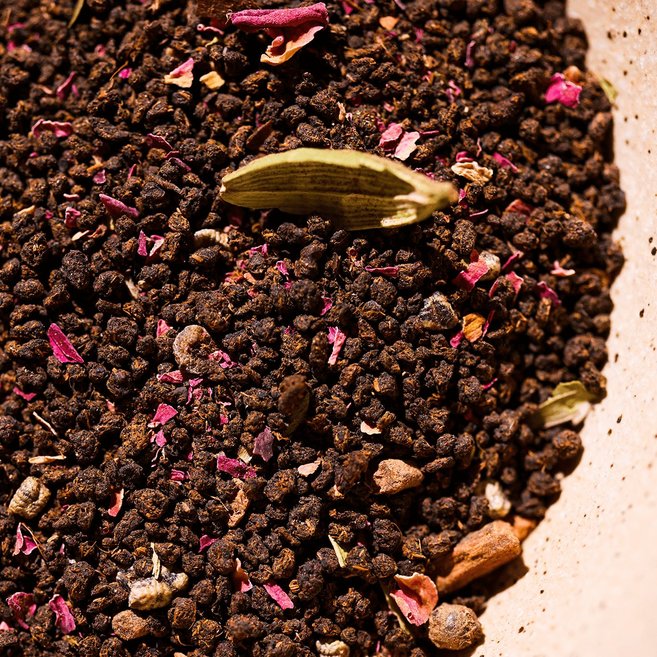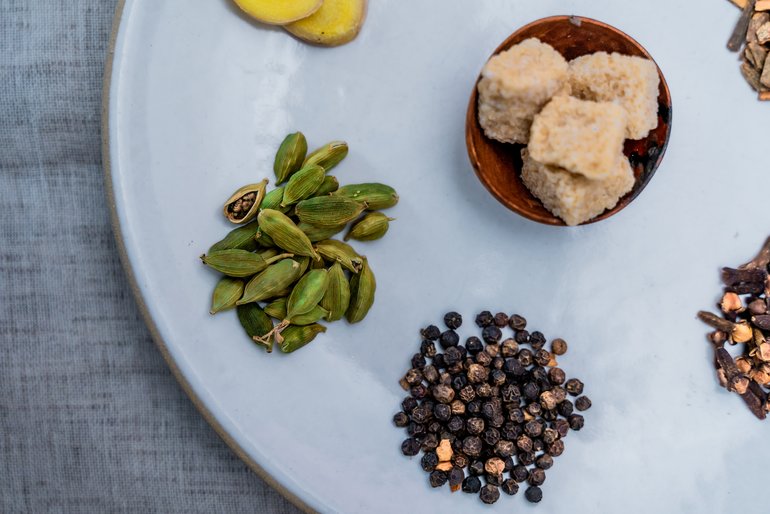 Digestive discomfort and poor sleep often go hand in hand. Masala chai contains ginger, which has long been used to aid digestion and prevent discomfort and bloating that might keep you awake.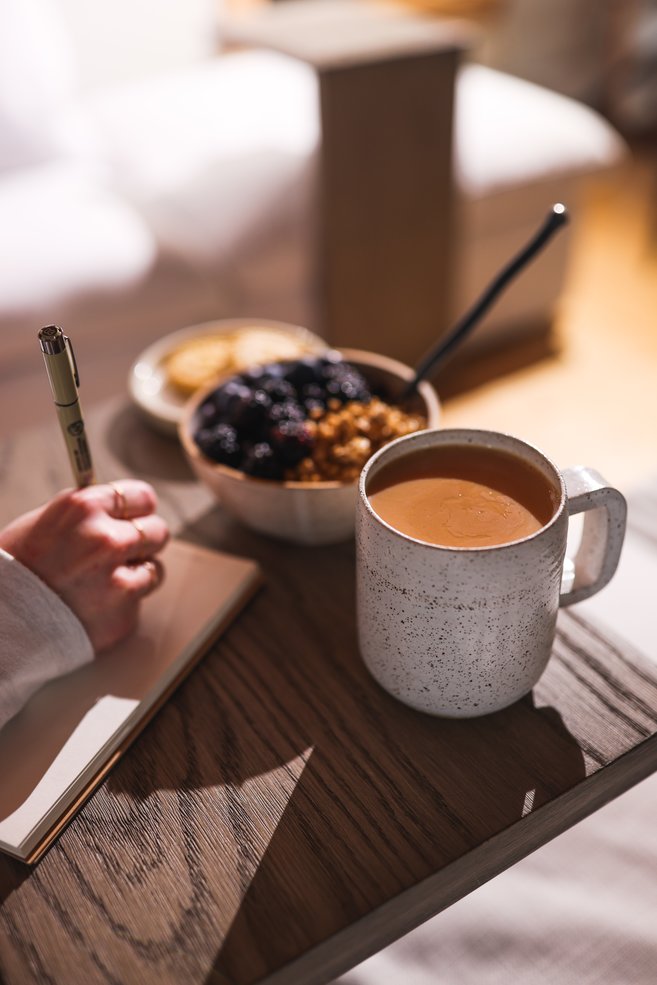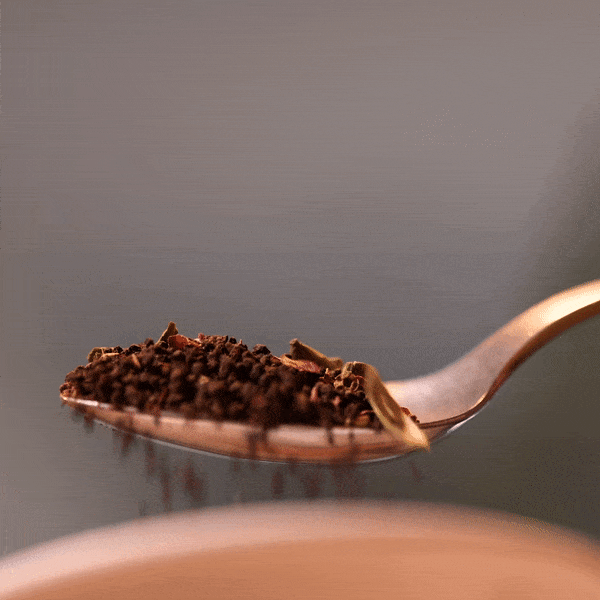 A cup of masala chai contains about 67% less caffeine that coffee, but if you prefer caffeine free options, our Decaf Masala Chai allows you to experience all the benefits of a traditional cup without the caffeine.
The presence of cinnamon in chai has been found to help regulate blood sugar levels and promote stable energy levels throughout the day. By avoiding the caffeine that's typically found in coffee, you can experience its gentle yet effective sleep-inducing qualities.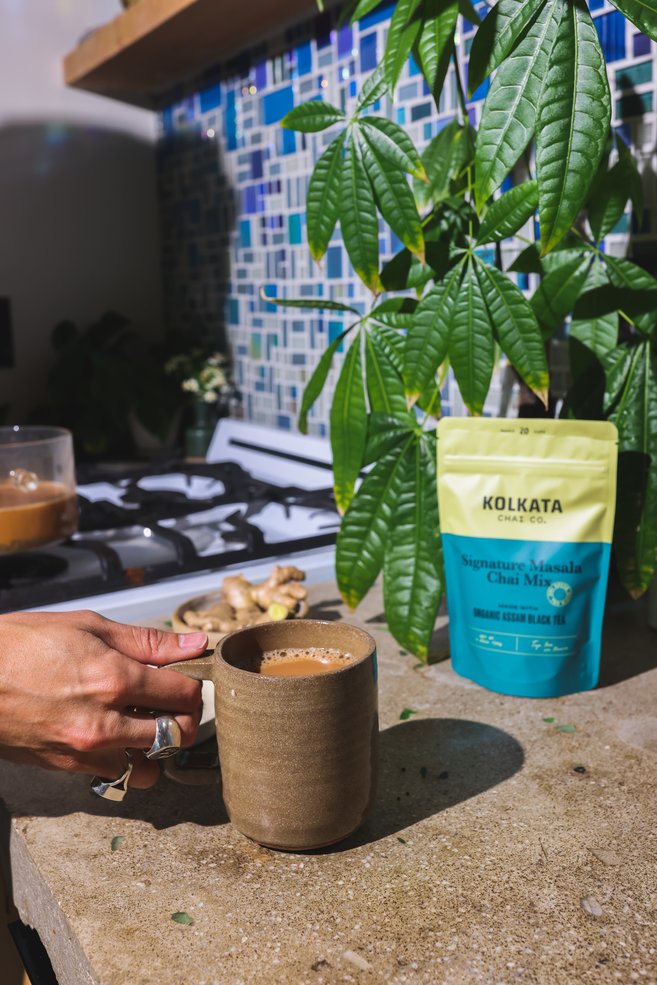 If you're ready to sleep better, start by introducing masala chai to your routine. Grab our best-selling, 100% Organic Assam tea-infused masala chai mix to make at home in minutes.
GET BETTER SLEEP FOR LESS THAN $1/CUP
ENJOY THIS ROBUST, AROMATIC BLEND OF ORGANIC ASSAM TEA AND RESPONSIBLY-SOURCED, IMMUNITY BOOSTING SPICES.

100% organic Assam Black tea

Aromatic spices and fresh rose petals

Zero sugar or added sweeteners

Delivers a bold, delicious cup of tea every time.
SHOP CHAI MIXES

USE FIRST10 FOR 10% OFF TODAY

QUALIFIES FOR FREE SHIPPING

VEGAN, GLUTEN FREE, 0 SUGAR
LOVED BY OVER 100,000 HAPPY CUSTOMERS!
BEST CHAI AT HOME!
So easy, so delicious, and every cup is amazing. Fail proof! The flavors are so so beautiful and compliment each other so well.

THE REAL DEAL CHAI
If you want full-bodied, well-balanced, perfectly masala-fied chai, then run (don't walk) to Kolkata Chai Co. for all things chai/chaya/cha. I highly recommend you mess with their products—they're no joke. From one chai lover to another…it's the REAL. DEAL.

NEW MORNING RITUAL
This Chai is amazing. I especially love the Rose version. Adding fresh grated ginger really sets it off. This has been my best coffee replacement yet.

MY AFTERNOON OBSESSION
If you want to try Chai.. like the real deal and NOT the imitation syrupy stuff from Starbucks this is IT!!! Maybe a 10 min process but so worth it!!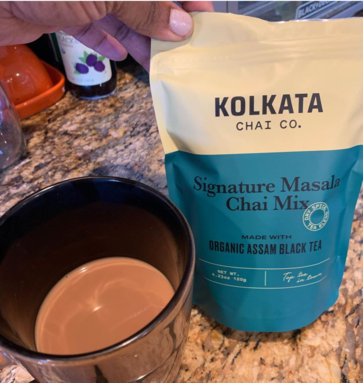 IT'S SO GOOD
I thought I'd finally break out my chai from @kolkatachaico and make it the authentic way.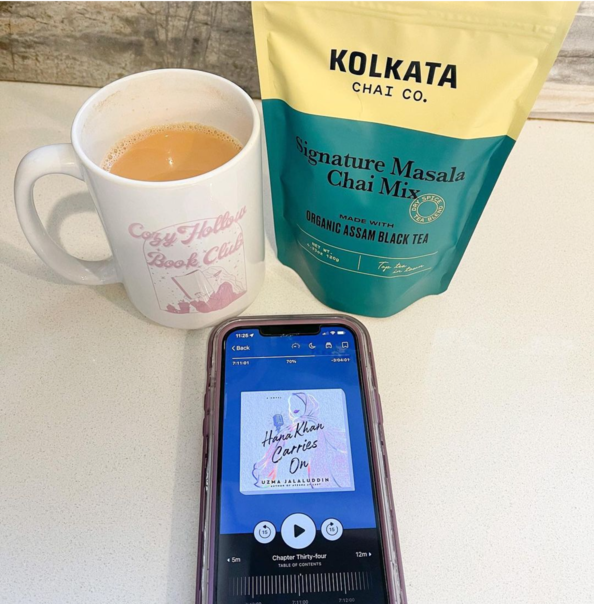 DESERVES ALL THE HYPE!
We ordered an Iced Dirty Chai and the famous Oat Milk Chai Soft Serve. This is some of the best chai you can get in NYC! Going back soon to try their Masala Chai ASAP.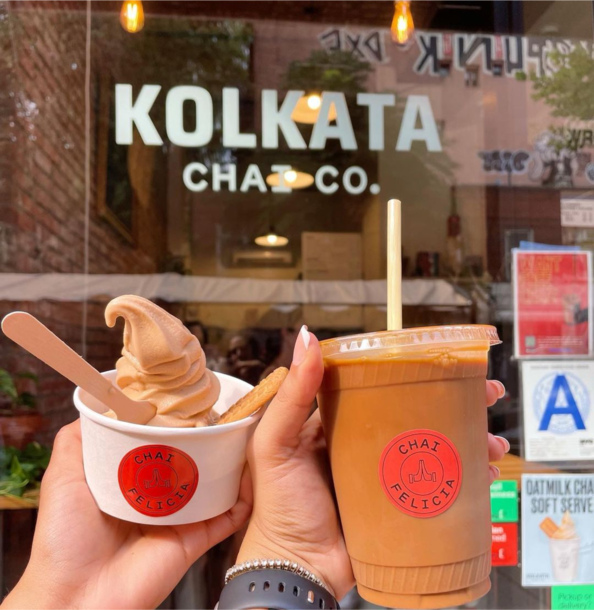 SHOP CHAI MIXES