Collection:

(Listicle #3) Blog: The Science Behind Masala Chai and Better Concentration
100% ORGANIC BLACK TEA | FREE SHIPPING ON $45+!
THE SCIENCE BEHIND MASALA CHAI AND BETTER CONCENTRATION
In a world of non-stop scrolling and overstimulation, improving your focus and concentration become more important than ever. Drinking chai can actually improve your cognitive function and mental sharpness, due to a little amino acid called L-theanine. L-theanine has been medically shown to promote relaxation and reduce anxiety*. This becomes the foundation for enhanced brain function and cognition, better memory retention, and mental performance.
Here are 3 ways drinking chai can boost your brain function:
1.INCREASED ALERTNESS AND CONCENTRATION
The caffeine and L-theanine in chai can improve mental clarity, reaction time, and mood, without causing the jitters or crashes associated with coffee consumption.
2.REDUCED STRESS AND ANXIETY
The adaptogens and antioxidants in chai, powered by the cardamom and cinnamon, can help the body cope with stress and lower cortisol levels, which can otherwise impair brain function.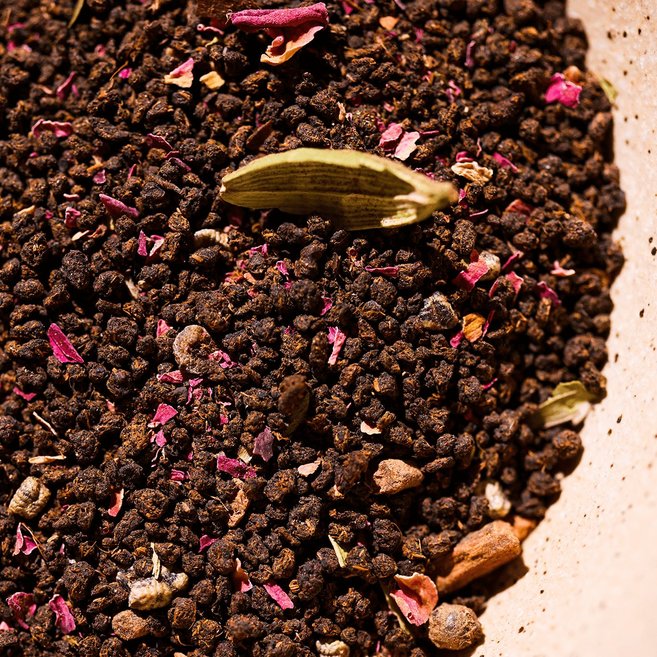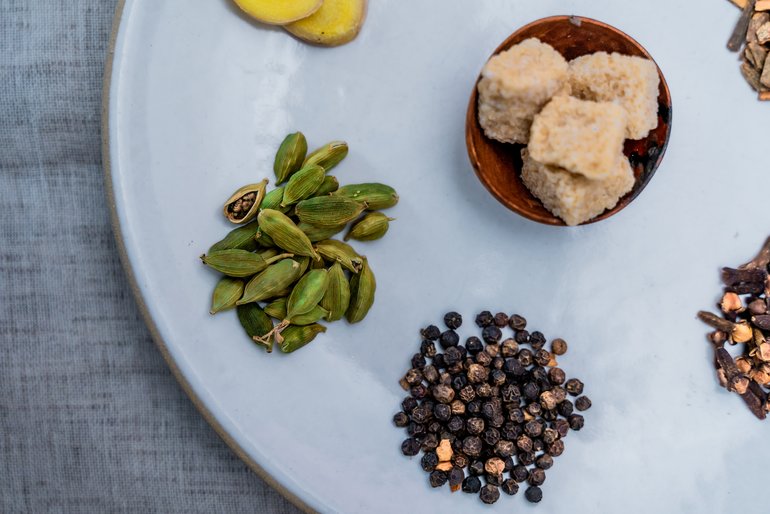 3.ENHANCED MEMORY AND LEARNING
The spices used in masala Chai, such as cinnamon, cardamom, and ginger, possess antioxidant properties that support brain health. The polyphenols and catechins can protect the brain from oxidative damage and inflammation, which are linked to age-related cognitive decline and memory loss.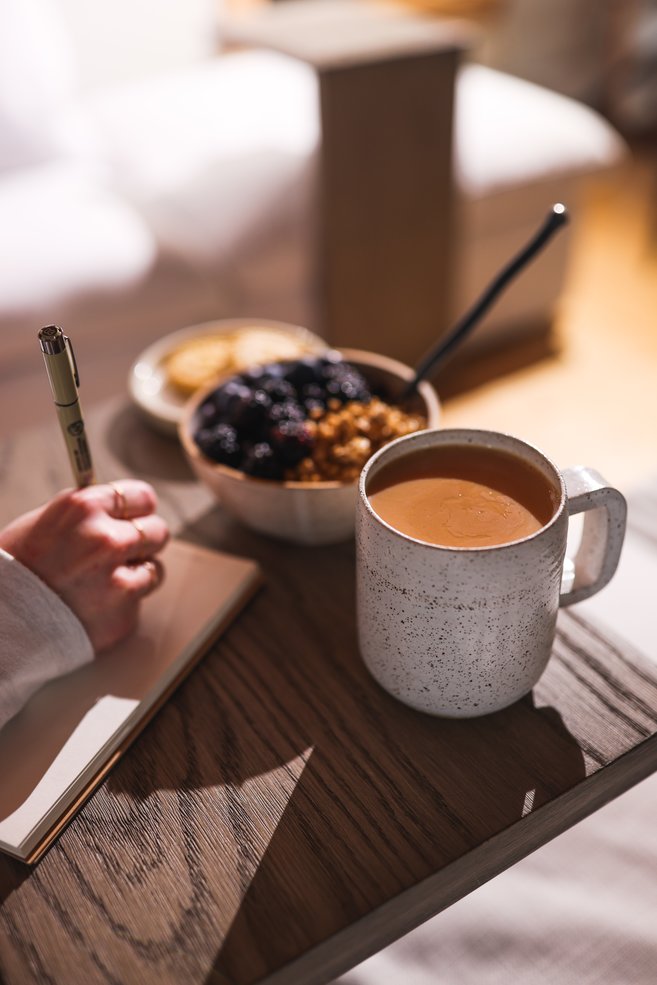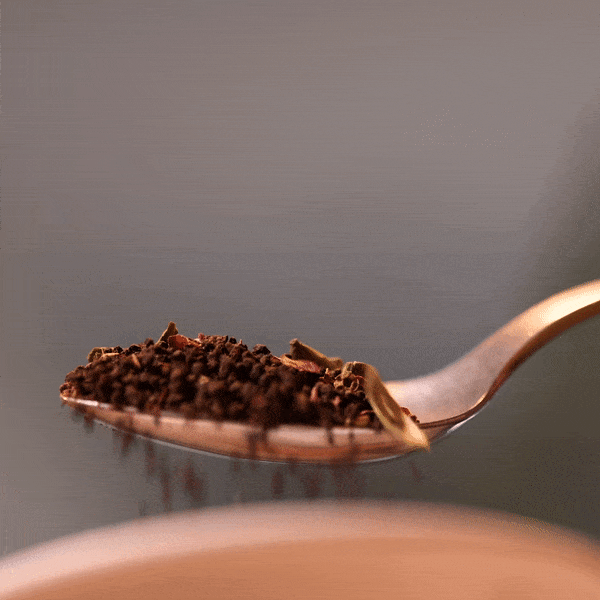 Choose our authentic Masala Chai mix with 100% Organic Assam tea to be the smartest choice in your kitchen pantry.
SHOP THE SMARTEST CHOICE FOR LESS THAN $1/CUP
ENJOY THIS ROBUST, AROMATIC BLEND OF ORGANIC ASSAM TEA AND RESPONSIBLY-SOURCED, IMMUNITY BOOSTING SPICES.

100% organic Assam Black tea

Aromatic spices and fresh rose petals

Zero sugar or added sweeteners

Delivers a bold, delicious cup of tea every time.
SHOP CHAI MIXES

USE FIRST10 FOR 10% OFF TODAY

QUALIFIES FOR FREE SHIPPING

VEGAN, GLUTEN FREE, 0 SUGAR
LOVED BY OVER 100,000 HAPPY CUSTOMERS!
BEST CHAI AT HOME!
So easy, so delicious, and every cup is amazing. Fail proof! The flavors are so so beautiful and compliment each other so well.

THE REAL DEAL CHAI
If you want full-bodied, well-balanced, perfectly masala-fied chai, then run (don't walk) to Kolkata Chai Co. for all things chai/chaya/cha. I highly recommend you mess with their products—they're no joke. From one chai lover to another…it's the REAL. DEAL.

NEW MORNING RITUAL
This Chai is amazing. I especially love the Rose version. Adding fresh grated ginger really sets it off. This has been my best coffee replacement yet.

MY AFTERNOON OBSESSION
If you want to try Chai.. like the real deal and NOT the imitation syrupy stuff from Starbucks this is IT!!! Maybe a 10 min process but so worth it!!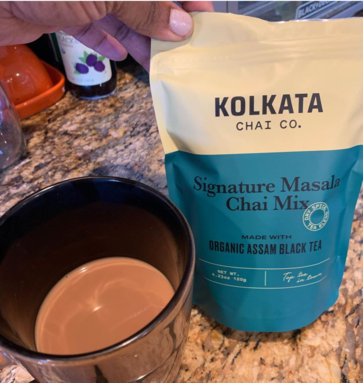 IT'S SO GOOD
I thought I'd finally break out my chai from @kolkatachaico and make it the authentic way.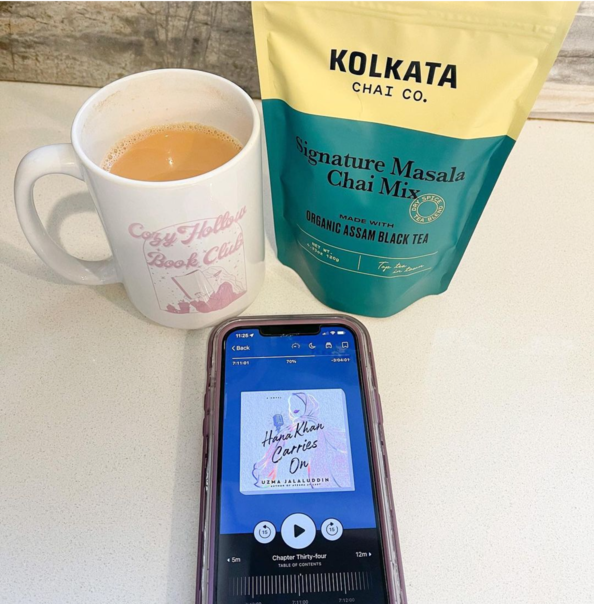 DESERVES ALL THE HYPE!
We ordered an Iced Dirty Chai and the famous Oat Milk Chai Soft Serve. This is some of the best chai you can get in NYC! Going back soon to try their Masala Chai ASAP.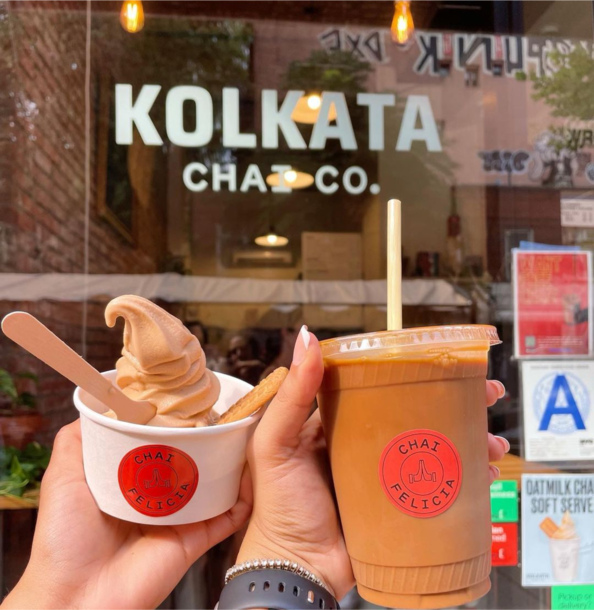 SHOP CHAI MIXES
* "Acute effects of tea constituents L-theanine, caffeine, and epigallocatechin gallate on cognitive function and mood: a systematic review and meta-analysis" by Owen et al., published in 2018 in the journal Nutritional Reviews.