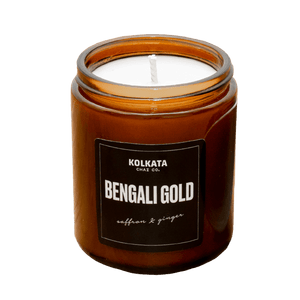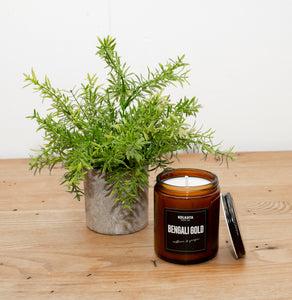 BUY IT WITH
Make The Perfect Cup of Chai
made in 5 min
Watch the video
Make The Perfect Cup of Chai
made in 5 min
Boil 1 cup water, add 3 tsp chai mix and fresh ginger (optional)

Simmer for 3 min, then add 1 cup milk

Boil, steep for 3 min, strain & sweeten
Watch the video
This chai is so easy and tastes so good, definitely beginner friendly. It's especially delicious with oat milk!
I am a huge fan of this chai mix. Tastes so authentic and feels like I'm back in India.
There's something special about brewing it yourself as opposed to pouring a mix from a carton and heating it up.
"Bengali Gold" Candle
Sale price

$0

$23

Regular price
Add to cart