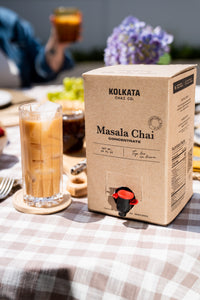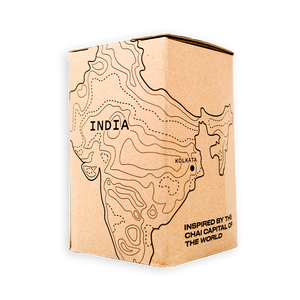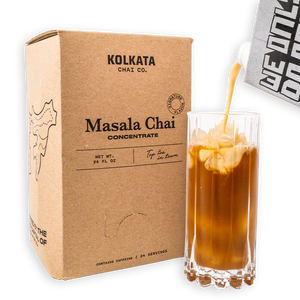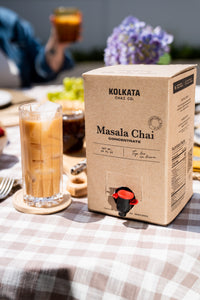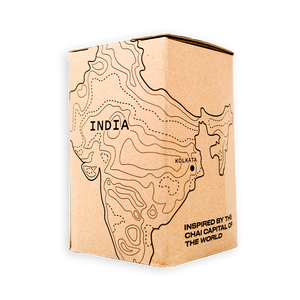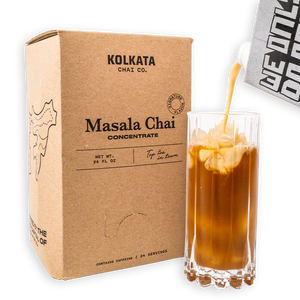 Masala Chai Concentrate
Sale price

$0

$49

Regular price
Add to cart
FROM THE STREETS OF KOLKATA
TO YOUR FRIDGE
No more overly sweetened, tasteless concentrate. Kolkata Chai Co's Masala Chai Concentrate brings powerful flavors of cardamom into an easy to make and store concentrate.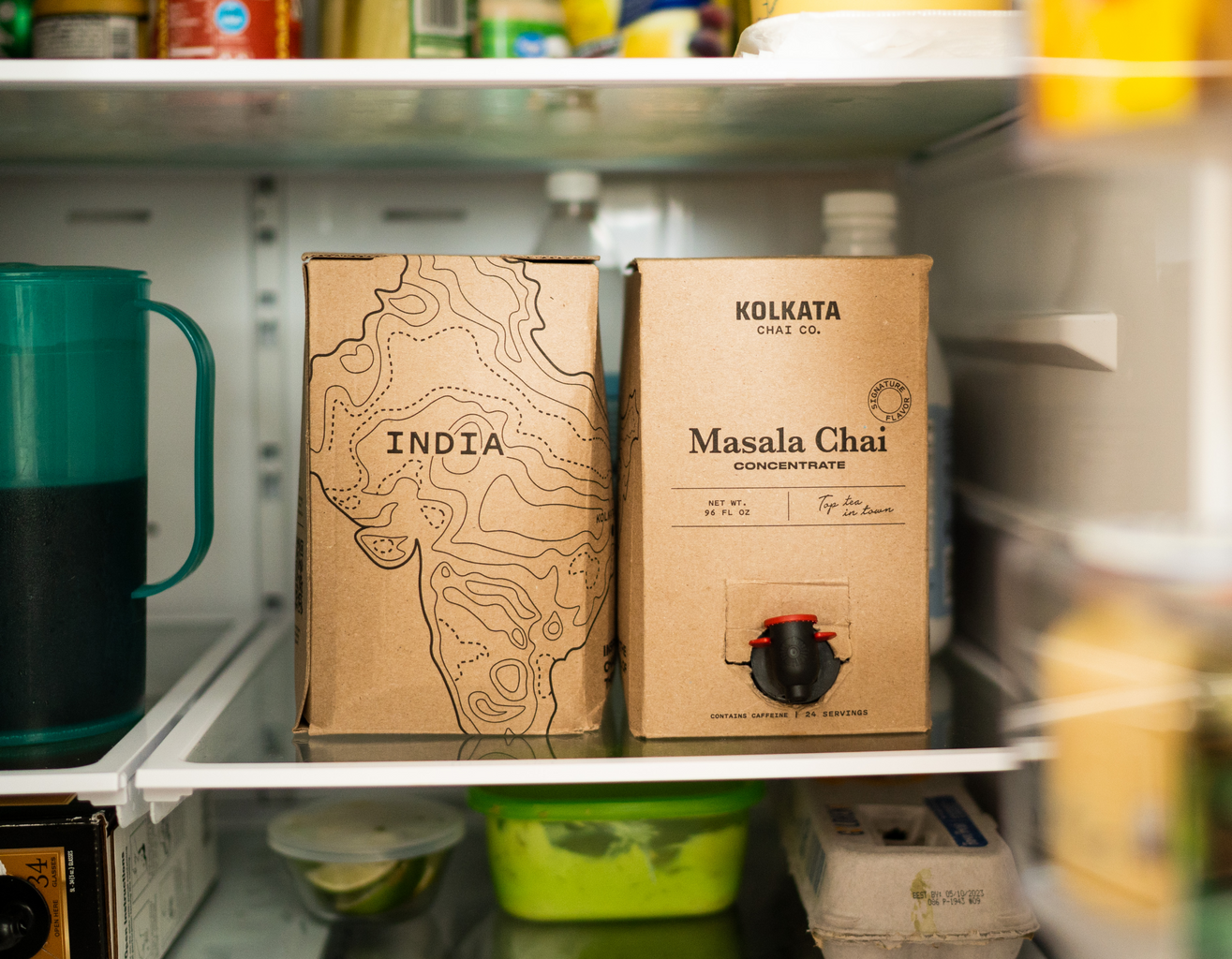 3X LARGER THAN THE AVERAGE CONCENTRATE BOX
Delivering 96oz of chai concentrate, larger supplies mean less deliveries and more chai ready for you to sip on.
34% LESS SUGAR
100% MORE FLAVOR
No more overly sweetened concentrates. Expect strong flavor profiles of green cardamom and ginger, true to a real cup of chai.
COMPLETELY RECYCLABLE PACKAGING
Recycle our eco friendly in any community, unlike most tetrapacks. 100% recyclable packaging.
Perfect for summer. Just mix with milk and pour over ice.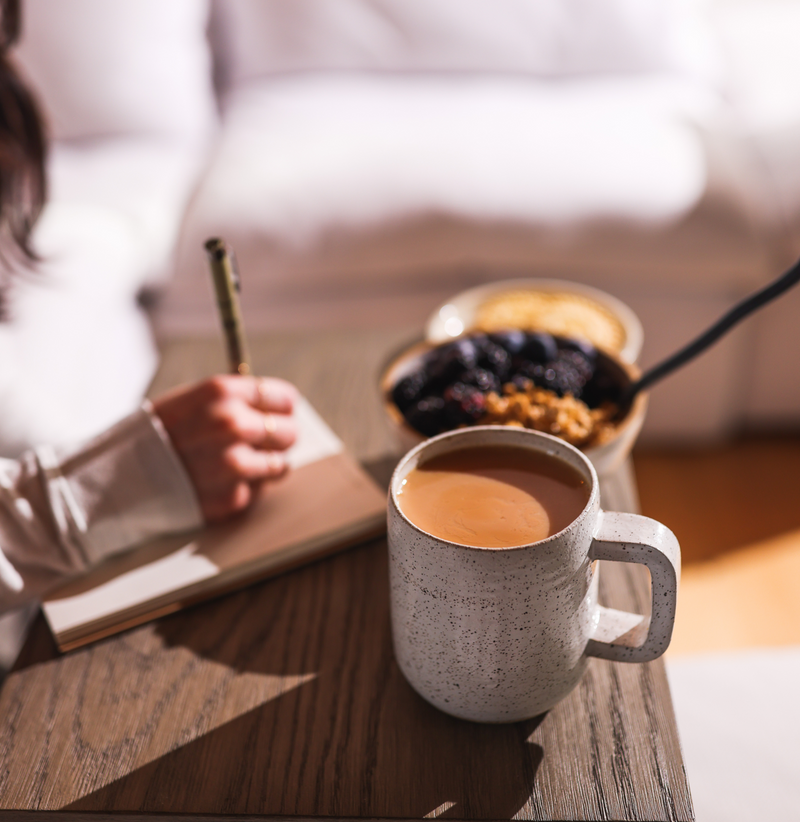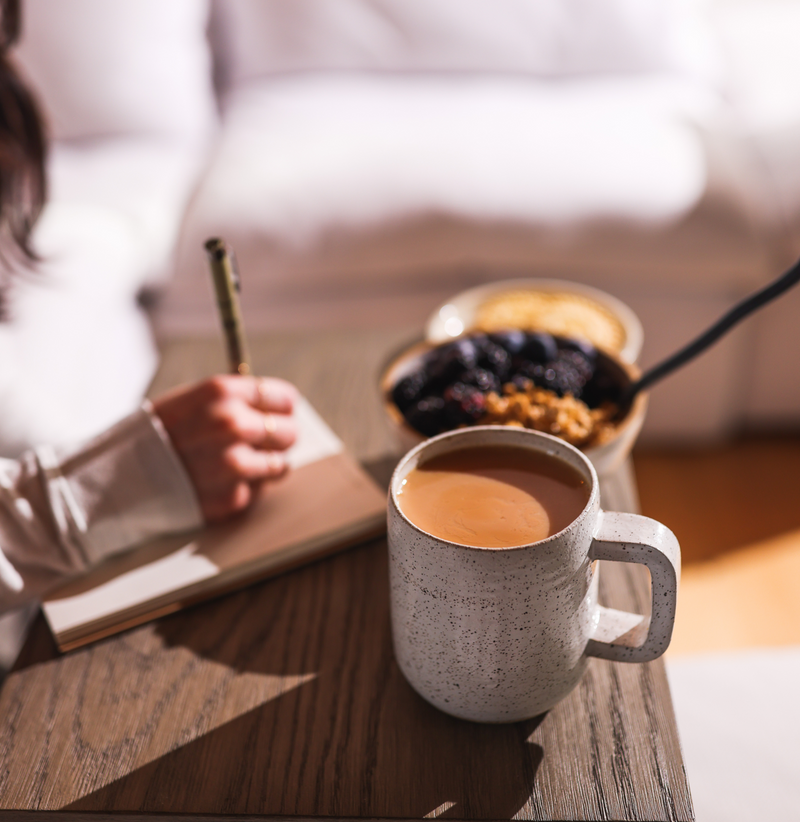 Just heat and combine with your favorite milk.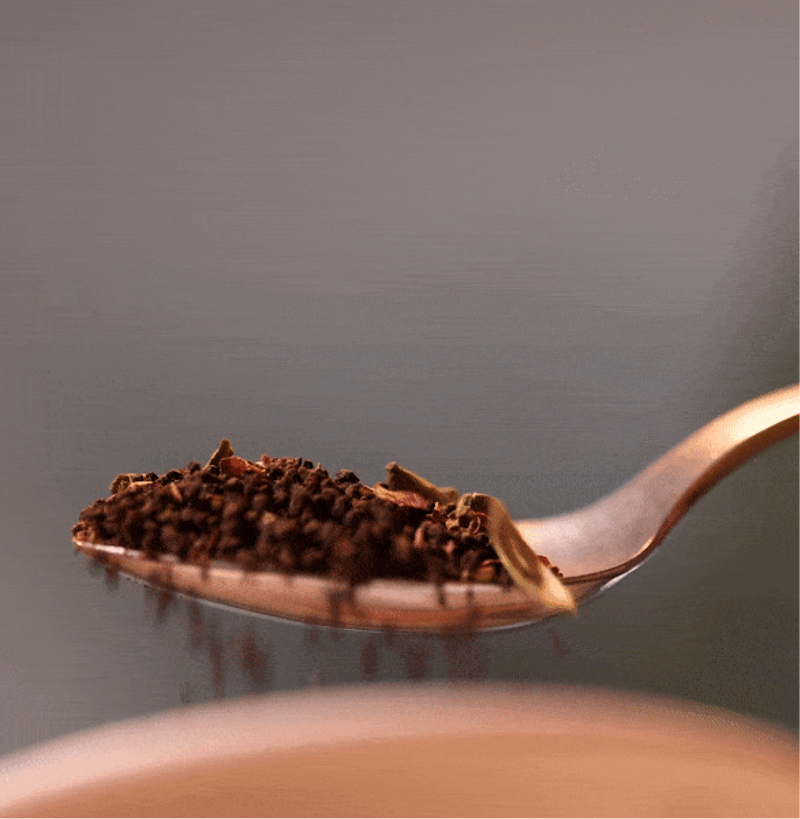 HOW WE'RE DIFFERENT
BLACK TEA, GINGER and CARDAMOM
(full bodied)
SUGAR AND CINNAMON FORWARD
(weak)
CINNAMON AND SYRUP FORWARD
(artificial flavor)
MICRO-BREWED
slowly steeped with natural ingredients
COMPROMISED FLAVOR AND INGREDIENTS
What's in my Chai?
ORGANIC BLACK TEA

Our organic black tea is strong on tannins which means it cuts through the milk and spices better for our signature chai flavor.

GREEN CARDAMOM

Derived from seed pods of plants in the ginger family that creates a warm, herbal flavor. Packed with natural healing properties.

BLACK PEPPER

This common household seasoning gives chai heat and freshness.

CLOVES

Collected as dried flowers of the clove tree, cloves are packed with antioxidants and inflammation reducing properties.

CINNAMON

Containing antioxidants, cinnamon provides a floral and fruity flavor to a cup of masala chai.

GINGER

Ginger provides a kick of spice while also helping with many physical problems such as inflammation and indigestion.
This creates a well balanced cup of chai, so you can expect a kick from the ginger and cardamom but a smooth aftertaste. We use less than 50% sugar than other leading brands. However, this does come pre-sweetened for that well balanced chai flavor.
For dairy drinkers, we recommend using a full fat milk for maximum flavor. For non dairy options, we recommend Oatly's Barista edition or almond milk.
Push along the perforated circle on the front of the box to find the spout and pull it out to begin pouring.